Amazon said that in mid-February of this year AWS Shield service softened the largest DDoS attack in history, reaching a capacity of 2.3 Tb/s. The previous "record" in this area was set in 2018. Then a DDoS attack was with a capacity of 1.7 Tb/s was recorded.
The incident became known due to the publication of the report AWS Shield Threat Landscape. The incident became known through the publication of the AWS Shield Threat Landscape report. It addresses the various attacks that Amazon AWS Shield had to deal with. The documents do not indicate which AWS client was attacked so powerful. But it states that DDoS was organized using hacked CLDAP web servers. AWS Shield takes three days to resolve the incident.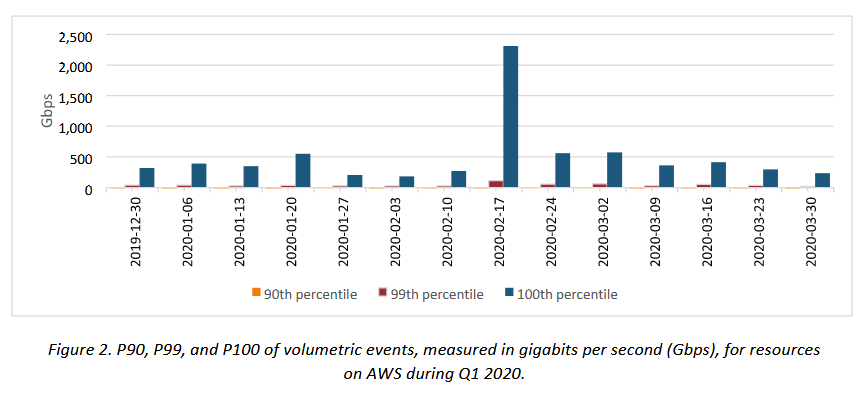 Let me remind you that the first attacks using the protocol CLDAP (Connection-less Lightweight Directory Access Protocol) were seen in 2017 and began to be used by attackers a year earlier. Then, Akamai experts concluded that using LDAP and CLDAP for amplification can increase the attack by 55-70 times.
As mentioned above, the previous DDoS record was set in 2018. Then, Arbor Networks analysts said they found a DDoS attack on an unnamed US service provider, whose capacity at peak times was 1.7 Tb/s. Interestingly, a few days before GitHub hit a powerful DDoS attack. It was also considered unprecedented: 1.35 Tb/s or 126.9 million packets per second.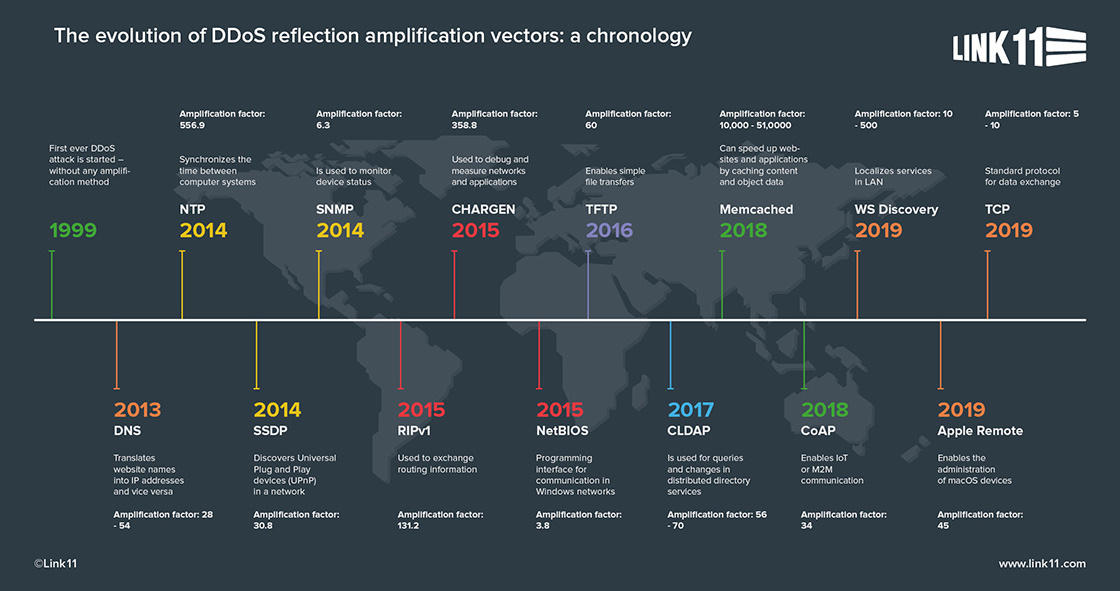 Vulnerable Memcached servers were used to reinforce these attacks. And many hacker groups and services for hired DDoS attacks adopted this tactic, starting to abuse Memcached. However, as a result, massive DDoS attacks became rare and almost came to naught mainly due to the efforts of Internet providers, content delivery networks and other large Internet players working together to protect vulnerable Memcached systems.
Currently, most DDoS attacks rarely exceed 500 Gb/s, so the news of the 2.3 TB/s attack is very unexpected. For example, in a report for the first quarter of 2020, the Link11 DDoS protection service reports that the most powerful attack he had to deal with was 406 Gb/s.
In a similar report for the first quarter of 2020, Cloudflare reported that the most powerful DDoS attack it handled reached a peak capacity of 550 Gb/s. Cloudflare also notes that 92% of DDoS attacks in the first quarter of 2020 did not exceed 10 Gb/s. 47% of them were even weaker: less than 500 Mbit/s.
Interestingly, earlier this week, Akamai experts also reported that in early June, she stopped the DDoS attack, whose capacity reached 1.44 Tb/s.
You can read more Linux news by link https://linuxnotes.org/category/news/
Viva La Linux!